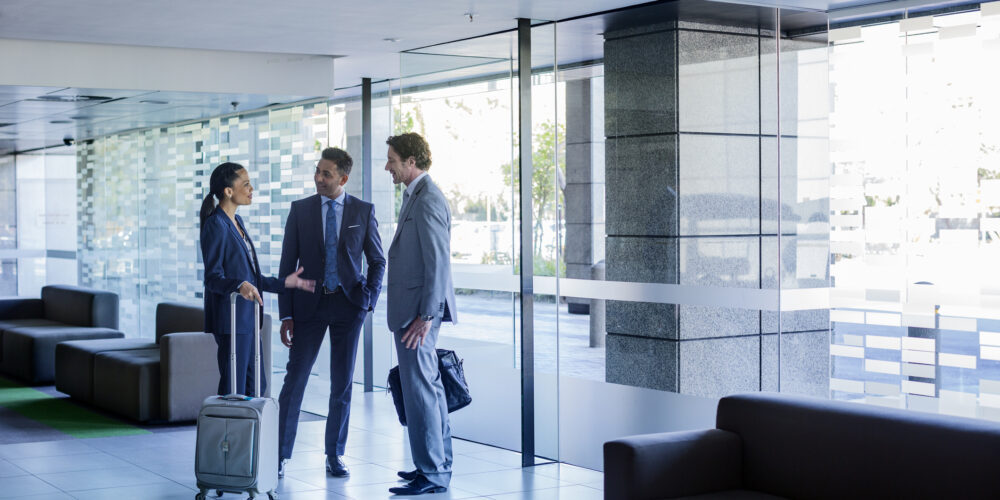 Empower Your Team To Conduct Their Business Travel…

With Confidence
Online technology + 24/7 live agent support to assist the business travelers on your team travel safer and better.
Travel more efficiently
Travel more safely
Travel in compliance with company policy
"*" indicates required fields
Real-time travel and location information
Full compliance with Canadian 'Duty of Care' legislation
More control of travel budgets
Your Business Travel Team Will Enjoy
Ease of use with our online platform
Priority access to an experienced travel agent
The convenience of membership perks
Start booking your next business travel itinerary
What is Thomalex? What does it do?
Thomalex is an online booking tool designed for small to medium sized businesses. Company travel policies can be embedded into the tool which prevents travel being booked that is in contradiction with company policies.
What is the set up process
We work together on this. First, we would need to define the following groups within your company and set up their profiles. Only your company employees with profiles can have access to the OBT. The groups are: 1) travelers 2) your company Travel Arranger/Travel Supervisor/Travel Manager, 3) Your company administrator, 4) Your company accounting personnel.
What is the booking flow process?
When a booking is made by the traveler or your travel arranger, they will receive a confirmation notice; and we will also receive the file. We proceed to check the correctness of the reservation. And will issue the tickets upon the completion of performing diligent checks.
I have my own travel agency and would prefer to continue using their service. Can you facilitate them with Thomalex?
Yes, Canada One Travel is also a distributor and therefore we can work with all travel agencies. All of your company data are protected in confidence under the Privacy Act. Only your travel agency of choice has the data.
What problems are you solving?
Currently, companies spend a lot of time reviewing and reconciliating travel expense reports before they can be approved which slows down the reimbursement process. There is also the opportunity cost of not being able to focus on more value-added activities for the people involved from the accounting team to front line supervisors. Having Thomalex means less time is spent verifying travel expenses which equates to faster reimbursement and more time available for value-added activities within the accounting team and front line management.
Why are you the best solution?
Currently, corporate online booking tools are deployed for larger companies and are quite expensive to get set up and operate. Thomalex has a low cost setup and a lower booking fee – thus it is economical for a small business to use.